Hey, Let's catch up!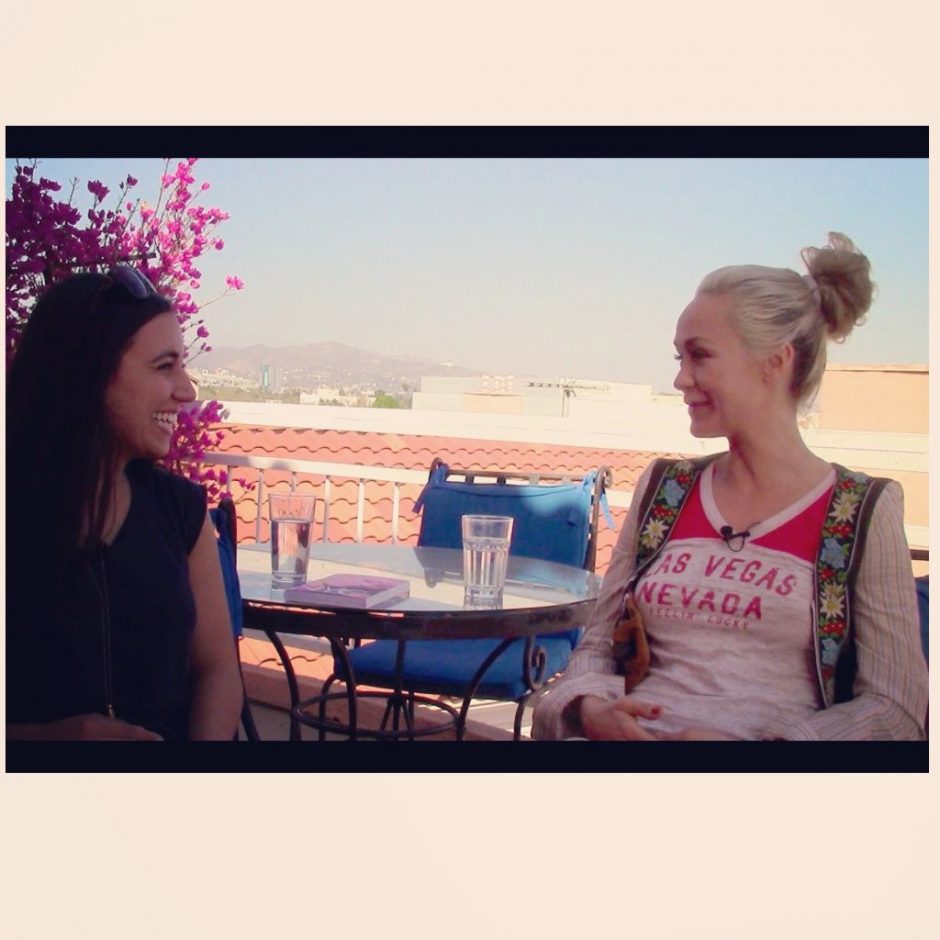 Happy Sunday people!
I've been neglecting the blog way too long and now it seems like a good time to step in with a tiny update.
March was my birthday month and truth be told I felt overwhelmed with greetings, love and surprises from all corners of the universe. Man, do I feel blessed? Thank you! My dad was in LA after his trip to Princeton for a few days and we filmed some more footage for our documentary about artificial life and we had a few days of quality time business stuff aside. How glorious was it to just hang out a the pool one afternoon, talk, chill and then later go for a hike, eat sushi and just relax with your family.
Speaking of the documentary; I'm so excited and cannot wait until I can disclose more about story, people involved etc. The movie has taken on a new and bigger dimension and quality, which I'm personally in love with. It just feels right and I'm happy to go to work every day. We signed on a new producer, whom my business partner and I are joyous to have on board and the story line has become more personal, which just makes more sense to everybody involved. It certainly is a trip to be on this train and I'm so excited!
The doc aside, I recently signed a contract with my Shaman friend Lasse Larsen to do his intensive 90 days of 'Conscious Living'. Lasse and I met over 4 years ago on a modeling gig in NYC and sort of lost contact after. Then in beginning of December I picked up the communication because COSTUME Magazine asked me to write a piece on beauty and health and I wanted to integrate some mindfulness into the piece. I found out Lasse had moved from NYC to LA and lives 10 minutes from me now. Coincidence much..? Anyways, we have become good friends and now he has become my 'mentor' /'coach' or whatever you call it for the next 3 months.
So what does 'Conscious Living' Mean? Hmmm I'm finding out slowly… Our first conversation was 4 hours of trying to circle what my intention is and what challenges that I have or create for myself. Because that is often the essence: we create our own daily problems and stress out about them. But once you begin to be more conscious about what's actually going on and why you create the stress it usually turns out that there's nothing to back up your so called problems.
My way into this journey with Lasse comes from a place where I want to have freedom instead of restriction and fear. What do I mean? Well, for me having to swear to a certain diet, having to stick to a routine, a religion, meditation etc would be a restriction and not helpful. At least at this point in my life. That's why I'm not going 100% vegan or challenging myself with 'outer' methods. Man, I'm sorry if I'm bad at explaining this ha ha ;-)…. But it all sort of came to me as I envisioned our documentary as a bigger piece than I had before, I knew I had to take this journey of consciousness as well.
I know this year will be extremely busy and I need my health, clarity, freedom and looks to be on point. But more so, happy and playful. Cause it's when you play that great ideas and visions are made. At least in my experience. So lately what seems to have worked for me is to meditate on the words "let go of what you don't need Kristina!" and "release' while I'm doing hot yoga. I might sound mental, but it's crazy how my back pain and all the tension that I apparently always had while practicing yoga is disappearing. I still get fall-backs, but I'm truly amazed by the power of the thought and the consciousness.
So what does Lasse do for me? Well, he is there when I panic. I hate speaking on the phone, but when I panic I know who to call (#ghostbusters haha sorry! had to put that in there ;-)…) Anyways, we signed a contract where Lasse will take responsibility and I have to practice playing and being the child. How awesome is this? He said: " Take your time. Stop from your stress and smell the flowers. And when you smell them, try not to figure out how you can create a huge flower bouquet of them or establish a flower shop. Just enjoy the fragrance, the colors… and then one day you may be able to have a conversation with the flowers". It makes sense to me. I might not be on a conversational level with my flowers yet, but I get the picture. Stop trying to micro manage or to reinvent the wheel all the time. The world is a beautiful place and sometimes everybody needs to take a minute.
Ok, I'm out. Soon I'll have some real juice to share with you. Right now I'm just learning to smell flowers, being a child and making a movie. And I'm happy to do so 🙂
On another note; here is a little interview I did with the adorable LaVon Wageman. It's about following your passions. Check it out if you like…