Summer greetings from Sugar Sweet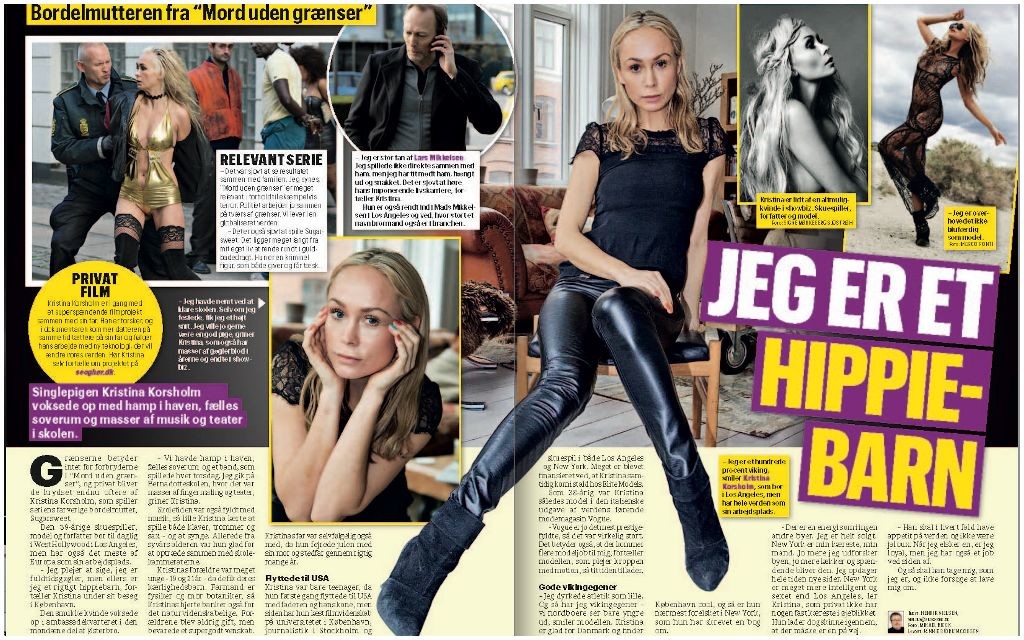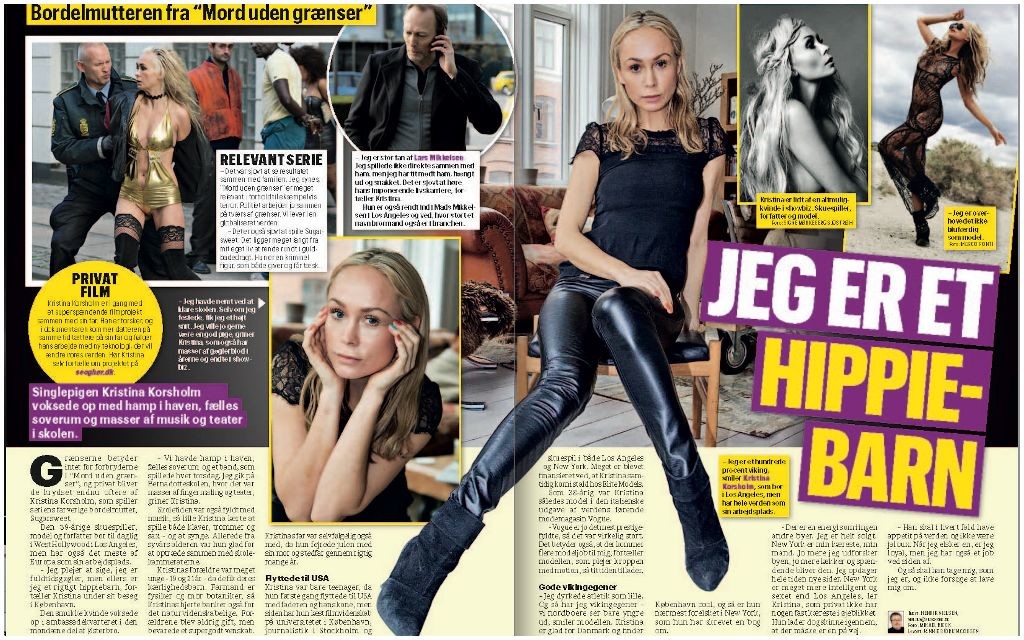 Hello beautiful people
My last day in Zürich for now where Summer is kicking in hard and I wanted to drop by and say a quick hello.
I realize I haven't told much about the TV show 'The Team' ('Mord uden Graenser') I am on. The TV show aired prime time in several European countries this spring so I know many of my Euro friends have watched it. But to my international friends or any curious Euros, this is a tiny update 😉
I play Sugar Sweet, a prostitute who runs a brothel with my pimp boyfriend Billy (played by Rudi Köhnke) and we both get into a lot of trouble throughout the season. The show is an international police story, where the Euro police is trying to solve a complicated murder mystery. A human trafficking case. 'The Team' is written by Danes and follow up very well in the league of successful TV shows like 'The Killing' , 'The Bridge', 'Borgen' etc. The story is complicated, exciting and with a lot of suspense. I mostly get my butt kicked, or I kick butt. Sugar Sweet is a survivor. She lives by the saying: "If you live by the sword, you got to be prepared to die by the sword".
I had one violent fight scene with the great actor Filip Peeters. He didn't talk much to me prior to our scene together. I remember, that we all met a week before actual shoot day to do stunt rehearsals and costume fittings at Nordisk Film in Copenhagen. When I saw the space I was going to fight for my life in, I was intimidated to say the least. It was a suffocating small cellar studio with meandering hallways. A tiny space filled with sharp edges and nails sticking out of the walls everywhere. I knew Filip and I were going to do this very realistically, which I love. But truth be told I was scared about the scenario with all these dangerous edges, shelves, nails etc. I want to be free when I do a fight scene like this and not restrained. It didn't help that Filip didn't talk to me much on the rehearsal day. I'm usually never nervous when I go on set, but I admit I had my concerns that week between rehearsals and shoot if I should call the director or not. In the end I didn't, and showed up for the shoot. It turned out, that the nails and many of the sharp edges had been removed. A silent sigh of relief under my breath…
The scene went well and Filip and I got along perfectly. It was fun and very to the point, which I like. After the scene was done, we both sat down on the bed panting from the crazy movements and screaming. Filip looked at me with a nod and said with acknowledgement: " I've never met a girl as strong as you before". We did a selfie and then he had to catch a flight home and Lars Mikkelsen and Ole Boisen came to set to do their next scene.
This was just a tit bit from the entire shoot that went on for months for my part and way more for some of the other actors and the crew. I hope yo enjoyed/or will enjoy the series when it airs in your country. Or you can find it online.
Here is a link to a few of Sugar Sweet's scenes and below are more pictures from set and a bit of press.
Enjoy your day and speak soon!
Love KK
THE TEAM / MORD UDEN GRÆNSER from Kristina Korsholm on Vimeo.