New York Weekend Get-Away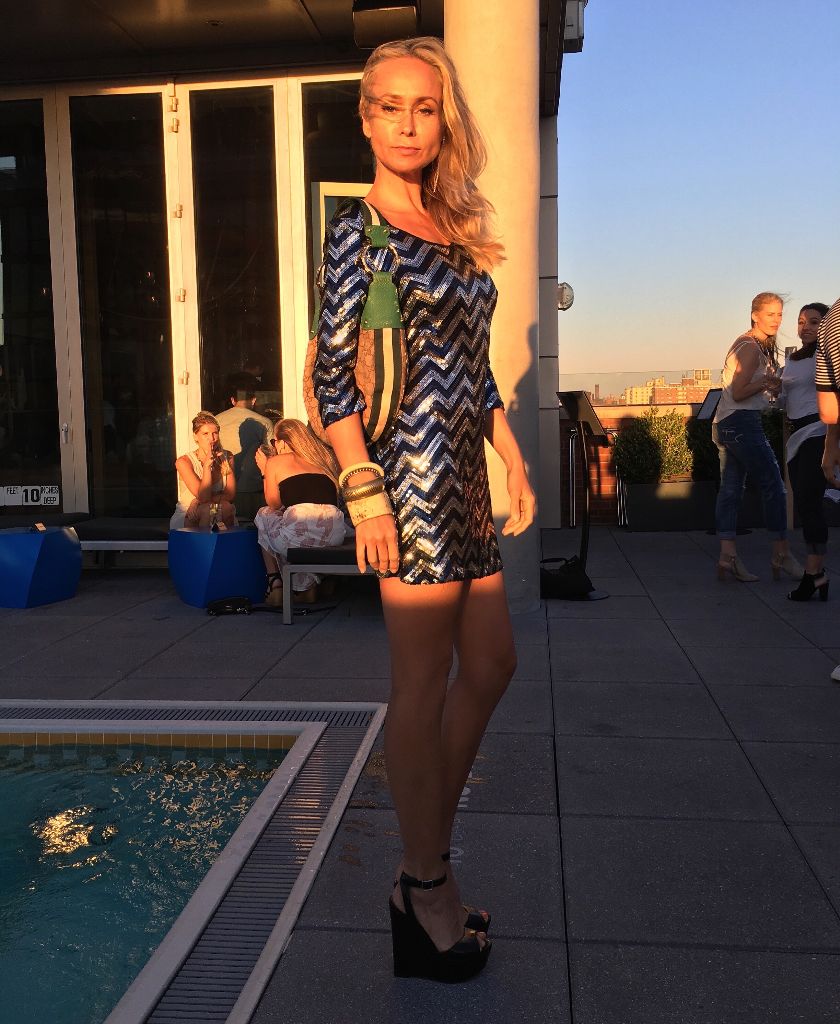 New vintage dress and sunset on the roof top on Mr. Purple never gets old
New York Weekend Get-away
It's no secret that New York City holds my heart like no other city. Back in 2008 I came out with the book 'NYC Head Over High Heels' and every visit since is a fabulous re-exploration of the concrete jungle and city that never sleeps.
Now, this trip is probably the first time I did it with a man on my arm. Usually NYC trips is a 'girls only' adventure. (The local boys who join us are anyway part of the girls wolf pack whether they like it or not). Point being that this time it was a different NYC experience.
We split up the time between walking ourselves to pieces around my favorite hoods, eating massive amounts of food like teenage boys and joining my NYC family when possible. Another huge difference is that I'll probably need new sneakers after this trip. I usually sprint around from Uber to restaurant to club, to shop in heels. This time not so much. When walking at least 50 blocks a day showing your man around, I had to leave my heels and wedges on standby for a minute 😉
New York Sightseeing in Sneakers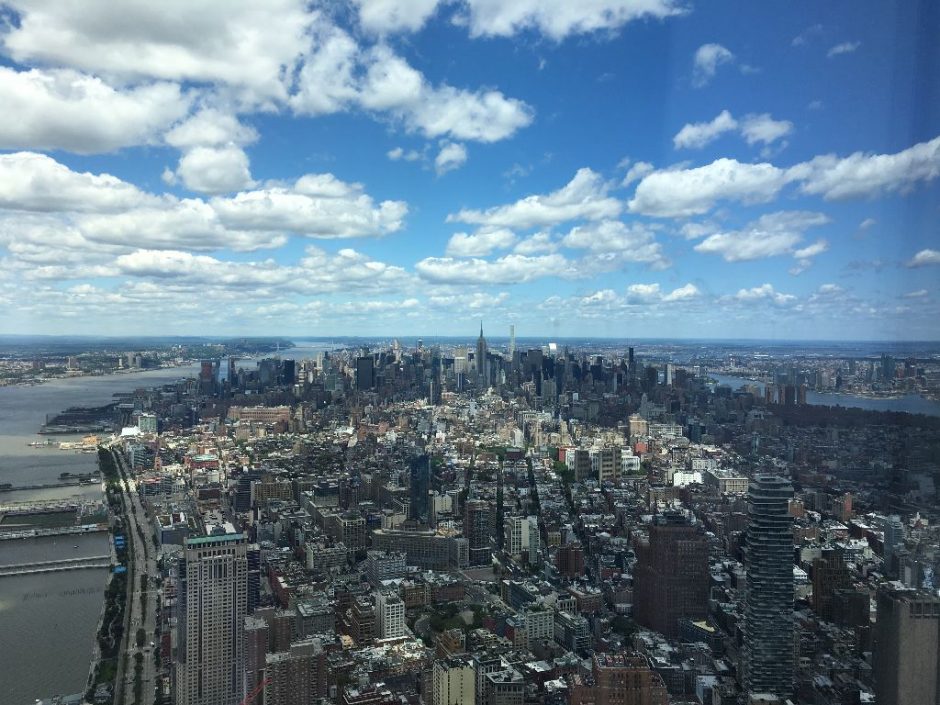 The views from the New World Trade Center is absolutely breathtaking. Make sure to book your tickets online so you can skip the line. You'll thank me later!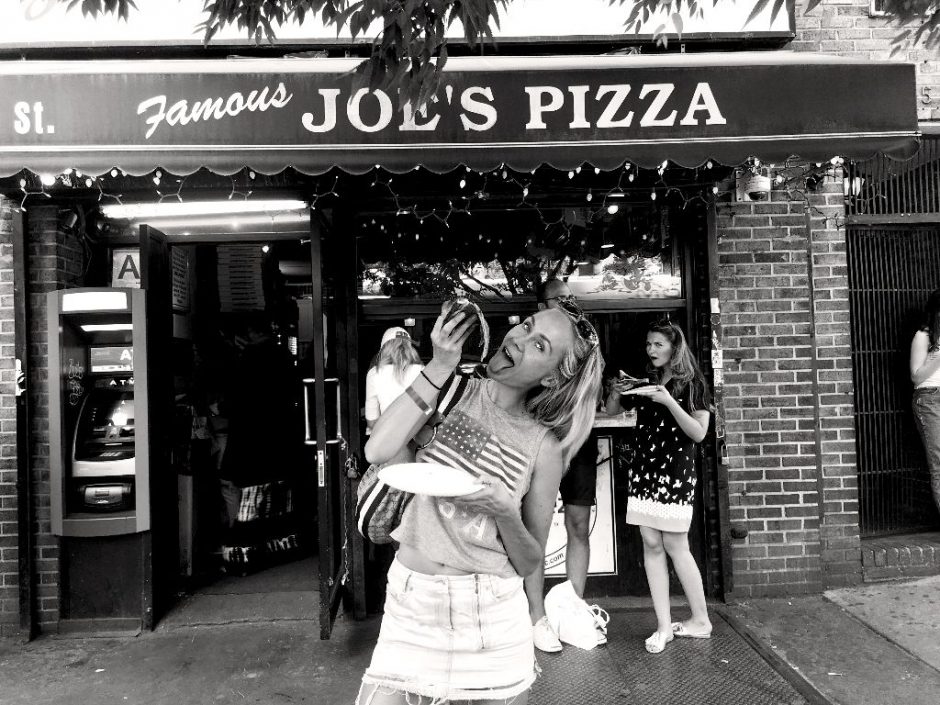 Hands down the best pizza in New York City. Joe's Pizza is a must-do pit stop at 2 am after a fun night out. Well, a slice works too during the day. We were seriously just off the plane and went straight to grab a slice here #Commitment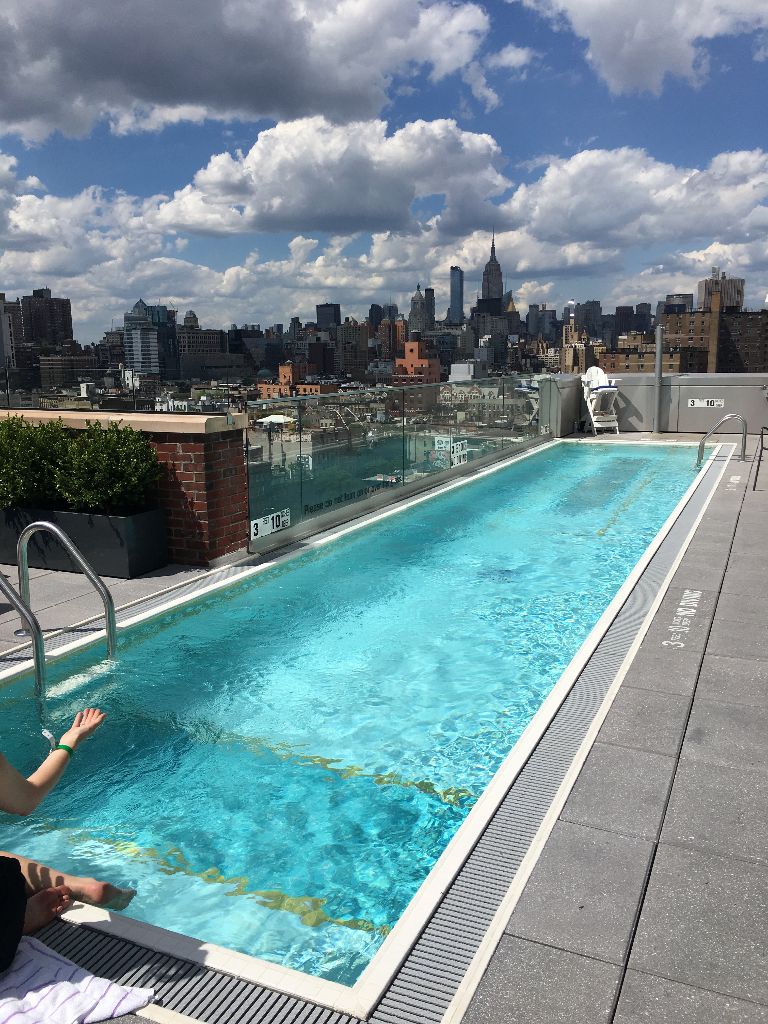 My first visit to the Indigo Hotel that has become famous because of the beautiful views from Mr Purple – the rooftop bar and pool area. It was also my first stay here. Location is perfection in my view. I'm a downtown girl and love the vibe down here in LES.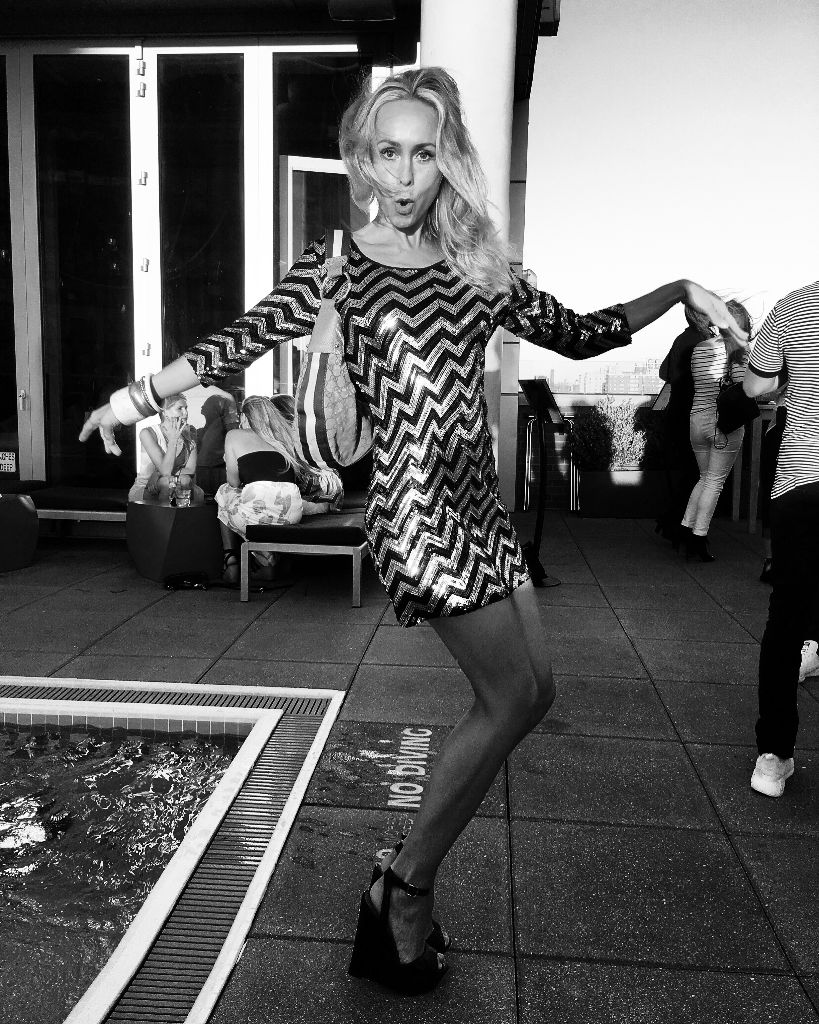 Headed out for dinner. But always time to enjoy the sunset at Mr. Purple and a pose 😉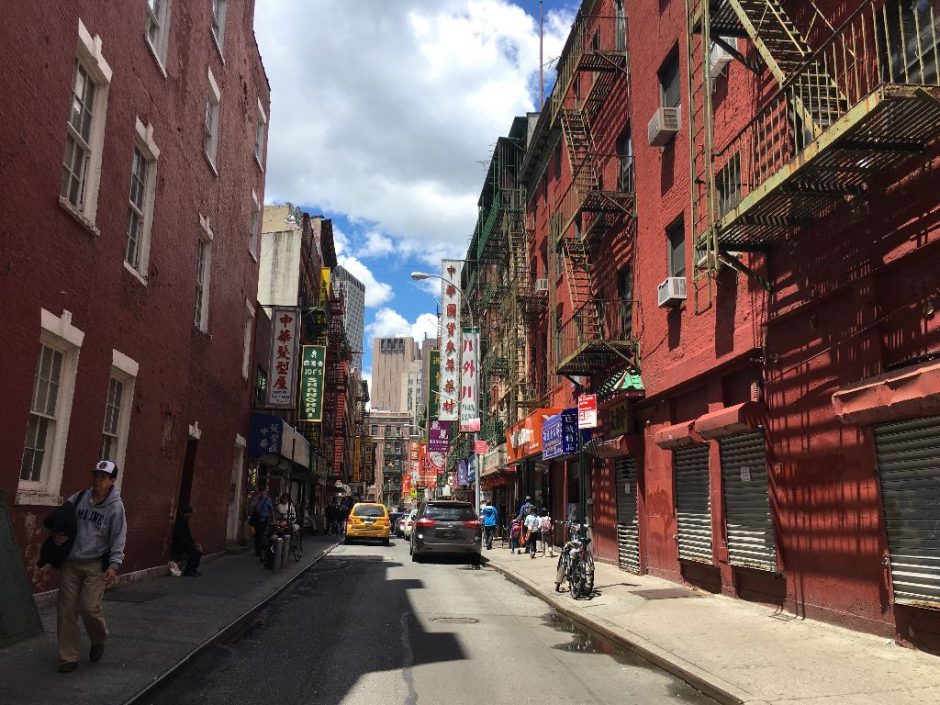 China town little alleys and streets. New York life and vibe is beyond compare. I love it!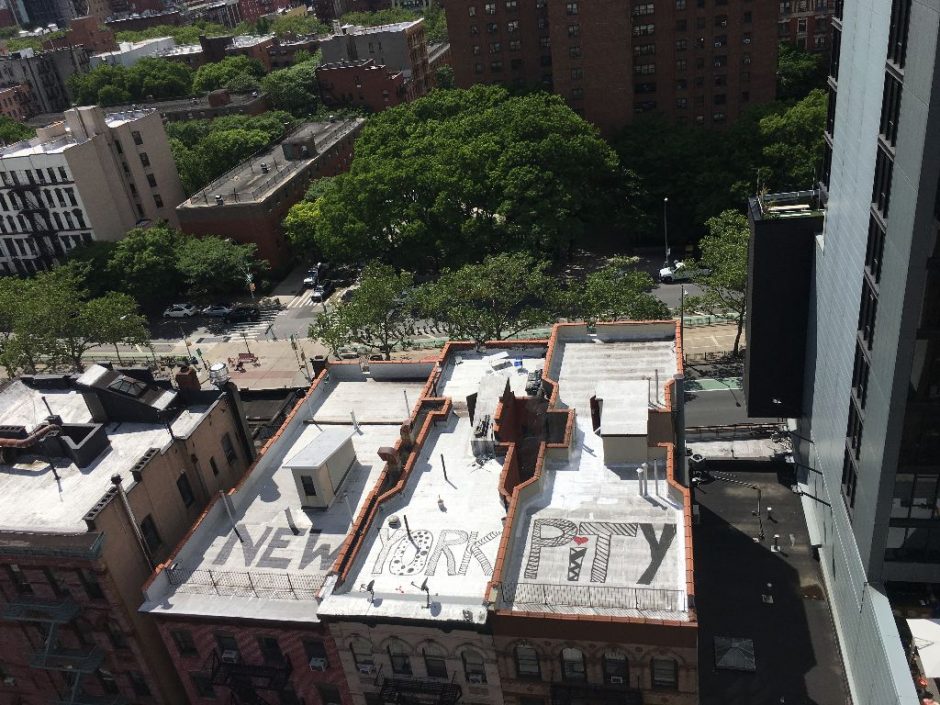 Don't talk s**t about my boyfriend!!! Well, fun view anyway. Again from Mr. Purple.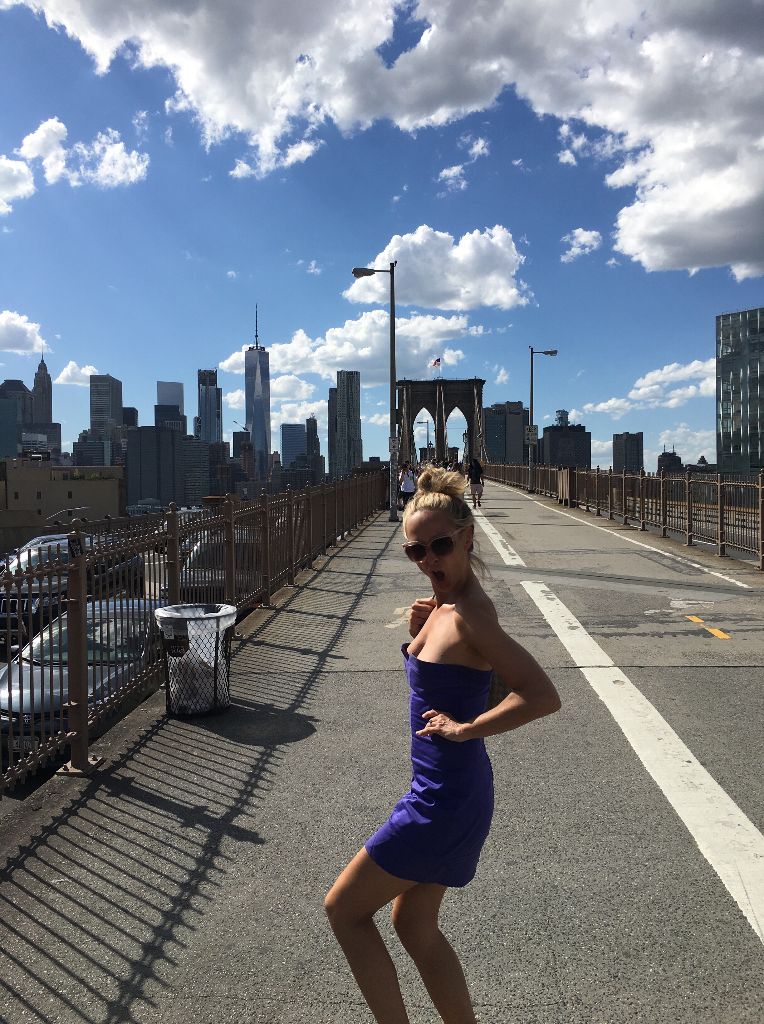 Brooklyn Bridge. I never get tired of walking this bridge. It's a very touristic thing to do, but I like to combine it with my private tour of Williamsburg where I had my apartment for 2 years before I moved to Los Angeles. I'm a 'Crooklynite'. The tour obviously includes lunch in one of my hipster joints on a roof top and vintage shopping in Beacon's Closet.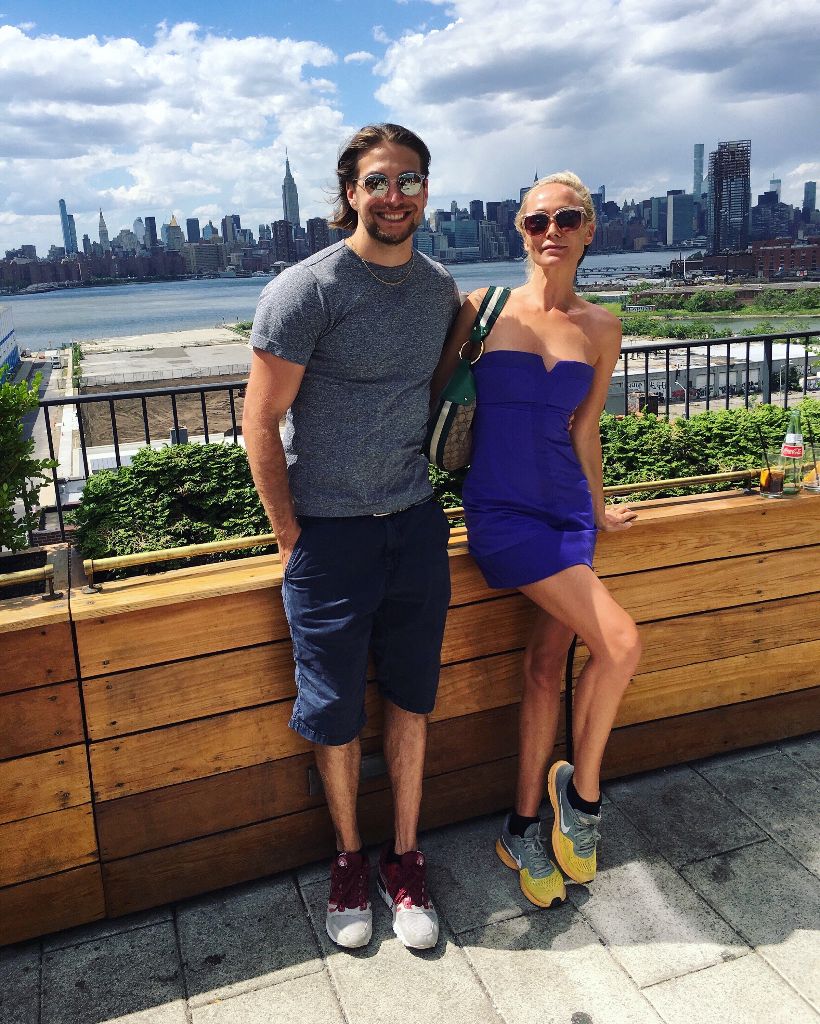 Again amazing views. This time from Wythe Hotel in Williamsburg. Back in 2008 when I moved out of Williamsburg none of this fancy stuff and expensive hotels, high rises existed. It's fun to see how my old hood is changing faster than a New York minute.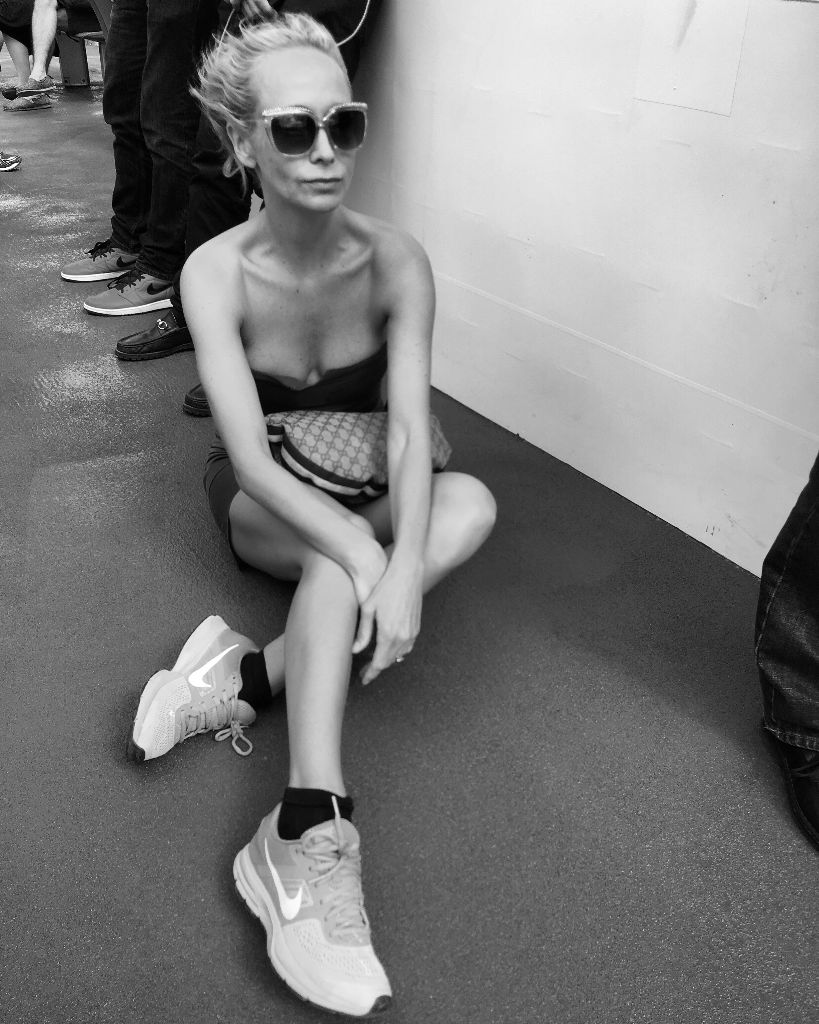 Why take a cab when you can sail? the little ferry boat on the East River between LIC, Williamsburg, Brooklyn and Manhattan will get you to any hood in a heart beat. And it will not cost you and arm and a leg. In this pic I' a bit tired of all the walking, so I'm sitting. But walking around on the boat you'll have 360 views of the beautiful skyline.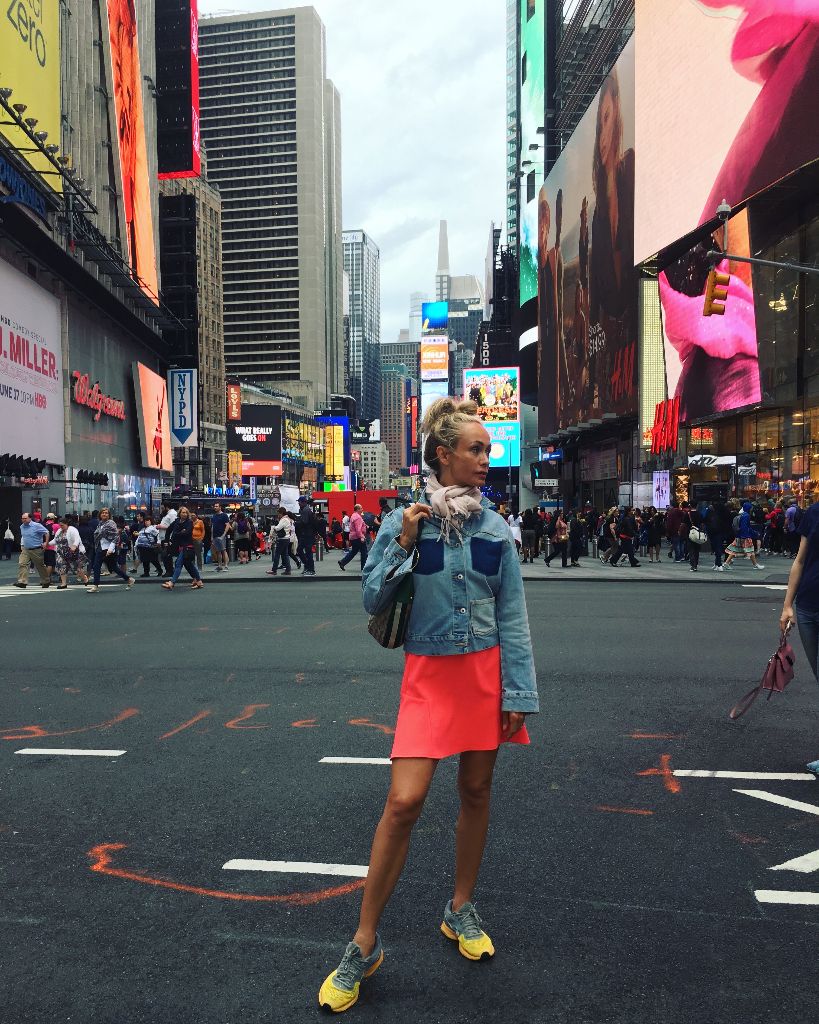 I'm not gonna lie. I truly dislike this area of the city. Time Square is so exhaustingly busy, touristic and almost feels like a violation on my nervous system. My acting studio is located only a few blocks south from this inferno, so it's not like I haven't spent time in this hood. That being said, it's a great place for a photo 😉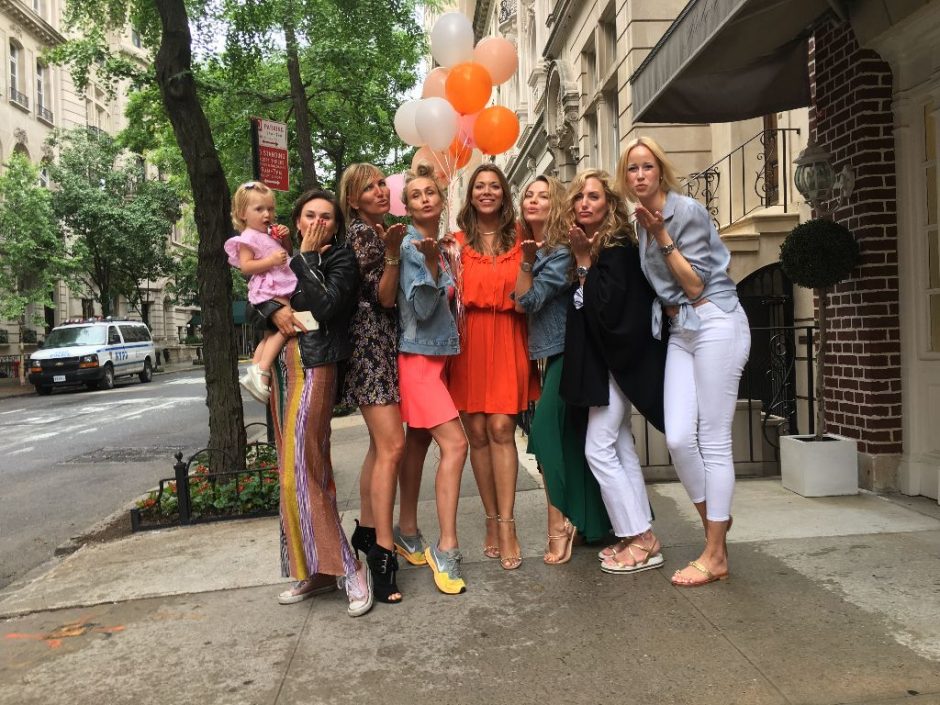 My beautiful girl Anni came up from Miami to celebrate her Birthday with us. Thank you so much for the amazing lunch at Amaranth! A true gem if you like Italian food on the Upper East Side. Just one block east from the park on 62nd street and Madison. After lunch you can stroll down Madison and have a steamy love affair in Barney's or the shoe stores you'll meet.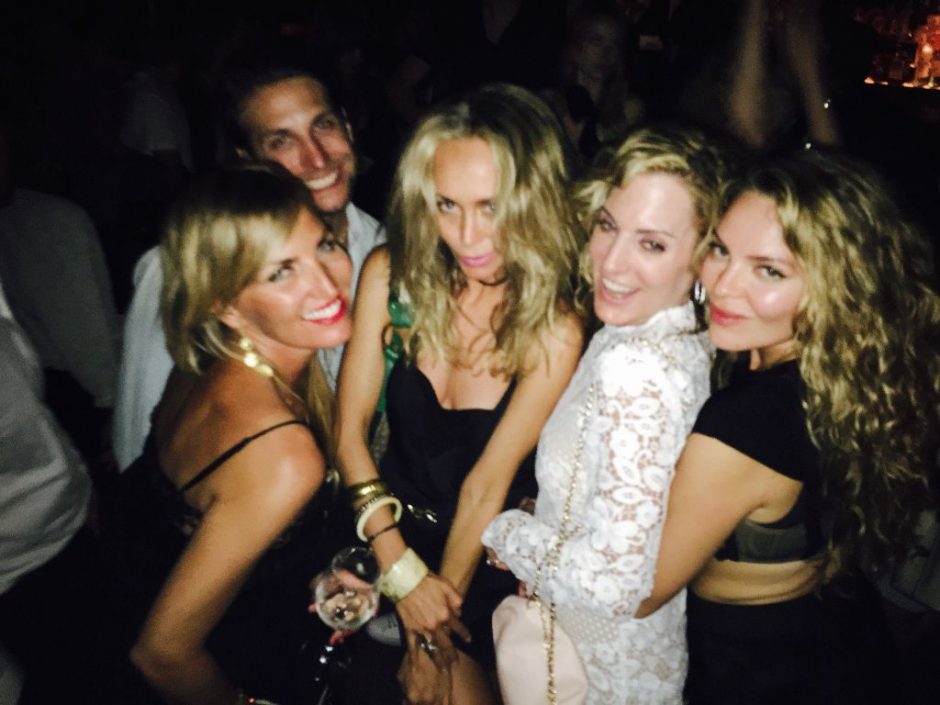 Another new classic is The Blond at 11 Howard Hotel. I love this lounge / club <3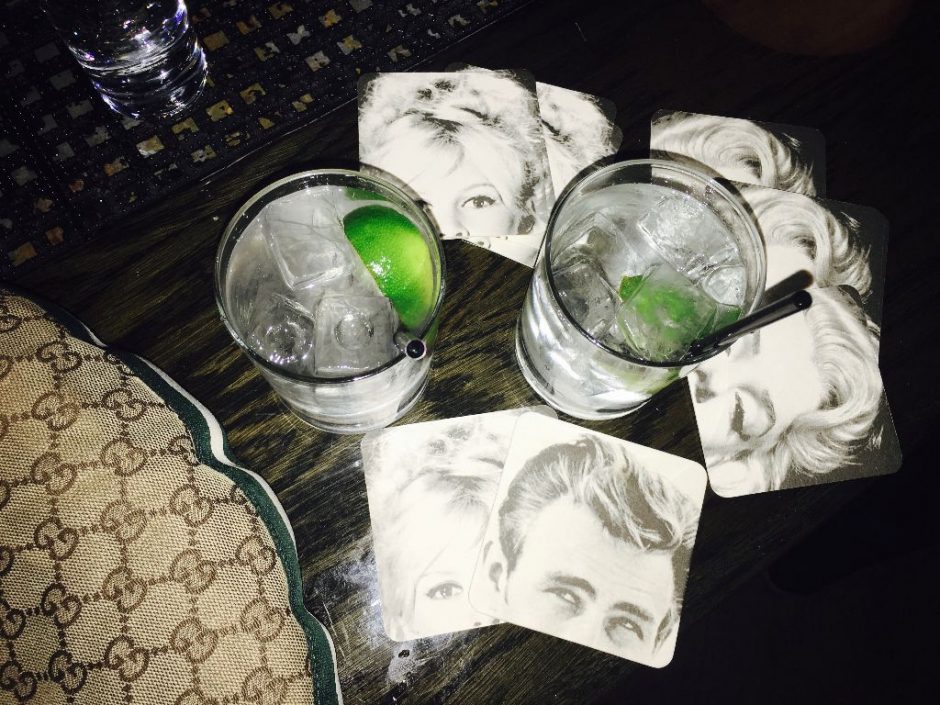 Brigitte Bardot and James Dean everywhere in the bar at the Blond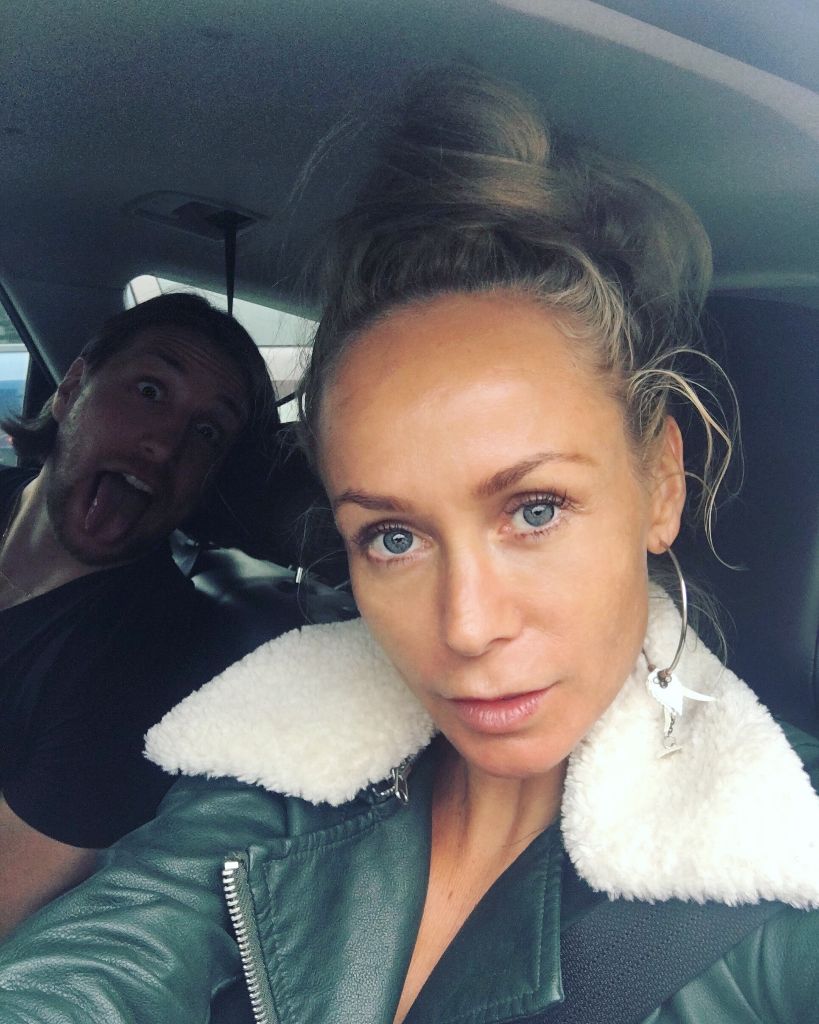 Tired and happy en route back to the airport to visit Europe again.. See you again soon xoxo KK!