Lunching Ladies
From early morning this day was a complete disaster. Nothing would go my way. My bank was going crazy, I had a fight over Skype with a family member, I didn't fit my fave jeans and it was too hot to do anything. So I called my new Euro BFF Terese who just moved in a couple of miles down the hill and we went for lunch in The Grove. I'm not too keen on the concept of spending my waking hours in an outdoor mall with strong similarities to Disney Land, but Terese is new in town and wanted to see her reaction to this 'venue' called The Grove and maybe have my first smile today.
And luckily it actually turned out to be a pretty fun day so far.
A visit to the all American brand store of Abercrombie & Fitch is always A-OK when you're feeling low. Two 20-something hot male models with their 6 packs and biceps showing greet you in the entrance with a big 'Crest Whitening Strips' smile. What's not to like so far? Later during lunch at one of the local restaurants with a view to a very corny fountain that erects and falls and sprays water to the beat of the jazzy music I realized that there is a lot to smile over in this city of Angels.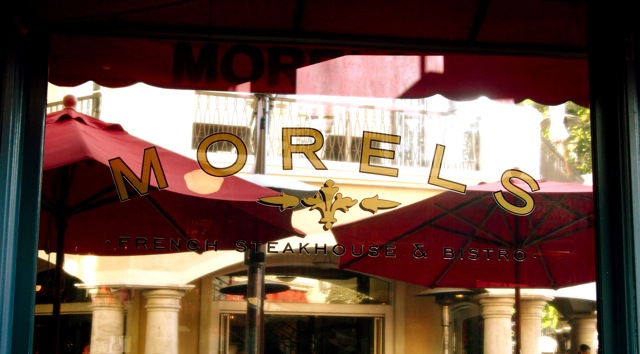 Now I have to drive down to Long Beach to meet with a film director with whom I shot the short film Positive in May 2009. The film got accepted into several film festivals and I'm going down to collect some footage from the film that I can use for my acting reel. I need my reel so I can show it to agents and other directors. Will show you guys asap I have something ready 🙂
Speak later!
xoxo
K