Flower Bomb Explosion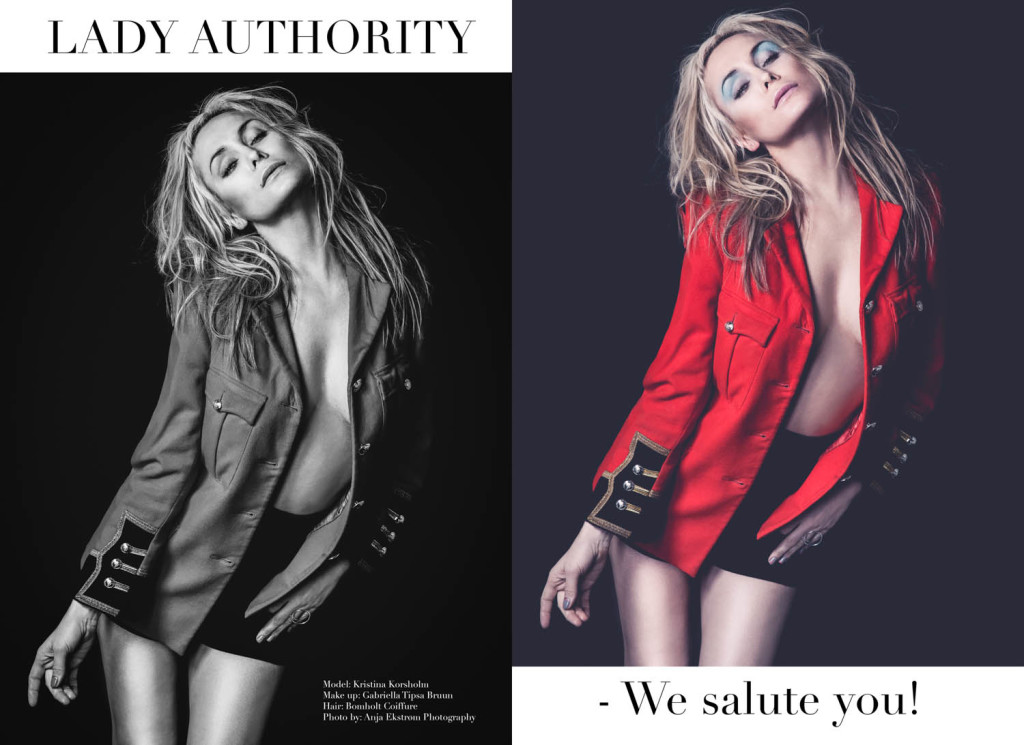 Photography: Anja Ekstroem / mua: Gabriela Tipsa Bruun / hair: Bomholt Intercoiffure
Wow it's Valentines Day and it's like a pink flower bomb exploded in West Hollywood. Sounds tacky? Well, I kinda like it. Last night, exhausted, after a crazy week of meetings and getting back into the LA jive, I went to my local supermarket to pick up some food and a instead of food a botanical garden welcomed me. I couldn't find the fresh sushi stand. It was gone. Or at least that's what I thought until I found it hidden behind a Chinese Wall of red and pink flowers, cards, balloons and chocolate boxes.
In a way really cute. I'm not going to hate on flowers, declarations of love nor the color of pink. I love the hot 'barbie pink'. I usually pick it for my ring finger when I get a manicure. It's so girlie and the color makes me smile. But Valentines always sneaks up on me and comes as a surprise. February 14th. I never really celebrated it. I mean, I've had boyfriends that loved the holiday, which I respect and honor and they made me like it too. I mean, who am I to say no to extra attention and gorgeous flowers. I adore flowers! (My mother is practically a botanist, so go figure what our family home and garden looks like…). But this year I am not in a relationship, unless you count the one that I exercise madly and passionately with my career. So I felt a bit like a fool when I tried to set up meetings for today and was met with "Are you crazy? It's V day! I'm taking half a day off to go to 'The Bu' (Malibu for locals) with my gal".
I know a lot of singles hate on V Day. I don't. I think it is joyful to see couples do something extra for each other at least once a year. Not to mention how much fun it is to watch men desperately run around in the street with a box of Herseys and the 10 dollar roses in cheap wrap under their arm looking determined and very sweaty under a hot Cali sun. Sweat or not, 10 dollars or 10,000 dollar roses. It's the deed of love that counts. Words are fine, but actions are key when it comes to any relationship. So tonight I'm exercising my relationship with some of my friends. And this is NOT supposed to assemble any SATC moment (even though I have all the episodes #guilty). But, it is true; I love my friends and I'm lucky to have some good ones here in The City of Angels. And tonight we are headed out to celebrate love, friendship and the full moon.
Enjoy Valentines Day! xx KK