Car Pooling with Oscar Isaac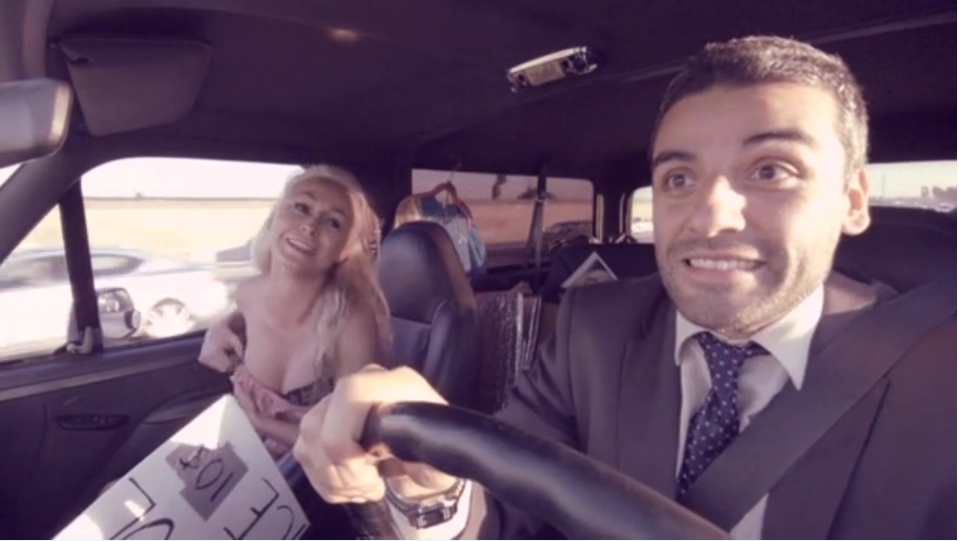 It's my last day in Los Angeles for a minute. Tmro I'm off to Copenhagen to shoot the last episodes of the European TV series The Team. There will be familiar faces on board, but also some new ones. On Monday I get to do some stunts with a Swiss movie star. That will be fun ;-). Also, after New Year a new director took over. Kasper Gaardsoe. When shooting a TV series over 6 months it's common that more than one director works on the project. I recently realized, that I know Kasper from years ago. His girlfriend, Biljana went to William Esper Acting Studio in New York while I was there. She was one year ahead of me. Anyways, I met Kasper through her. It's such a small world and in this case I'm excited about it.
Tuesday I booked a underwater shoot in Copenhagen. It's for a fashion editorial. The photographer and styling team is great so I'm looking forward to get creative again in my favorite element: water. 😉
I'll be away from my home in LA for almost a month since my shooting days are spread out, which bugged me at first. But I realize that the 'in between shooting days' time is almost already booked with other jobs, social events, CPH Fashion Week and family.
Before I leave, I'll share the new Trentemoller music video 'Gravity' starring Oscar Isaac. (you will recognize him from the movies 'Drive' and 'Inside Llewyn Davis). The video is directed by Tue Walin Storm & Elvira Lind and premiered yesterday on Rolling Stones Magazine. I have a small part in the video. We shot it driving around in my Bronco downtown LA. You can watch it by clicking HERE