Back in The City of Angels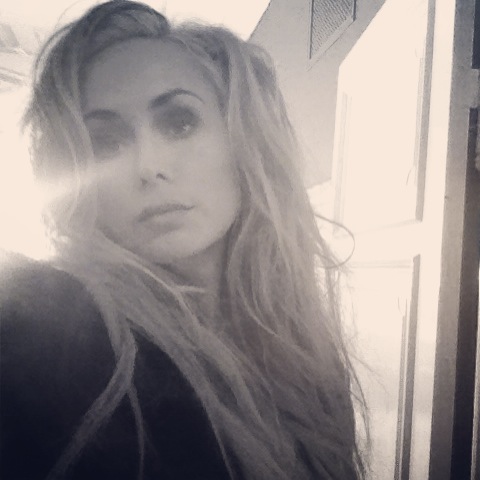 Once again I'm high in the sky somewhere over the Atlantic Ocean trying to put together a few coherent thoughts. Not sure how successful I am so please bare with me.
Yesterday I had a fashion / beauty shoot that turned into an 18 hour intermezzo. Our shooting 'itinerary' was not planned to be this long, but everything just looked and felt stellar so we carried on into the wee hours shooting.
The whole team was awesome, lovely, fast and very talented. It's key that everybody is on the same page when you are putting together any production and have many different and difficult setups in one day. Each and everyone is equally important to create magic. Obviously the process gets better if you get along well while working, which definitely was the case yesterday. Matter off fact, I shot with an old girlfriend of mine yesterday, who is a first prize winning, top of the game beauty photographer Christel Bangsgaard. Christel and I met back in 2006 or 2007 in NYC and we have talked about creating something together for a long time. For some reason we never got around to it. Instead we've always had dinners, drinks, gossip over coffee, gone to clubs and bars, danced and chased boys together in either New York, The Hamptons or in Copenhagen. But yesterday everything came together beautifully work wise. It was playtime, yet I have a good feeling about the result. Christel is a gorgeous, fun and creative perfectionist to work with and I understand why she is so successful.
Creativity and work aside, I wish I would be a little more organized and less creative in other fields. For instance, I wish I would have packed my suitcase in advance and not always be last minute running through the house throwing random stuff into a bag like a mad whirlwind moments before my cab arrives. I only managed to get 1 hour of sleep before the alarm clock made it clear I'd miss my flight if I didn't get going.
I'm not entirely sure how I made it to the airport on time without getting into trouble or losing something and creating a scene. Last time, less than a month ago when I flew from LA to London I lost my passport and boarding pass in Heathrow Airport. A few days later, I traveled from Antwerp to Copenhagen and lost my family white gold / diamond ring. Yes, it's true I lost my camera and my zip drive with all my computer back-up somewhere in the World this month. But it was not this morning and now in this moment, after the classic chicken, beans and mashed potatoes with gravy flight meal and a few naps, I'm only 6 hours away from my home and feeling happy and excited to be in my house. Almost.
It looks like I will have some good and solid downtime in my home in LA the next few months. Don't get me wrong. I adore traveling, working abroad on international sets and obviously seeing my old friends and family. But coming home, recuperating and regenerating new creative thoughts is key for me to feel grounded, healthy, happy and inspired. I've also been considering moving to another house in LA for quite a while now. So that is a possibility I will begin to explore again once I've unpacked and settled a bit. I hate the whole process of moving (packing, arranging, coordinating etc). So I need to feel 100% sure about it before I pack anything into boxes and relocate.
Ok, enough from me now. Halloween is tmro. It used to be one of my favorite holidays when I lived in NYC. I've been too busy working overseas to plan anything. But perhaps 'scary night' will be a great opportunity to shake things up a bit. We'll see…
Until then, be safe, be yourself and have fun! xx KK