Tales from Enchanting New Mexico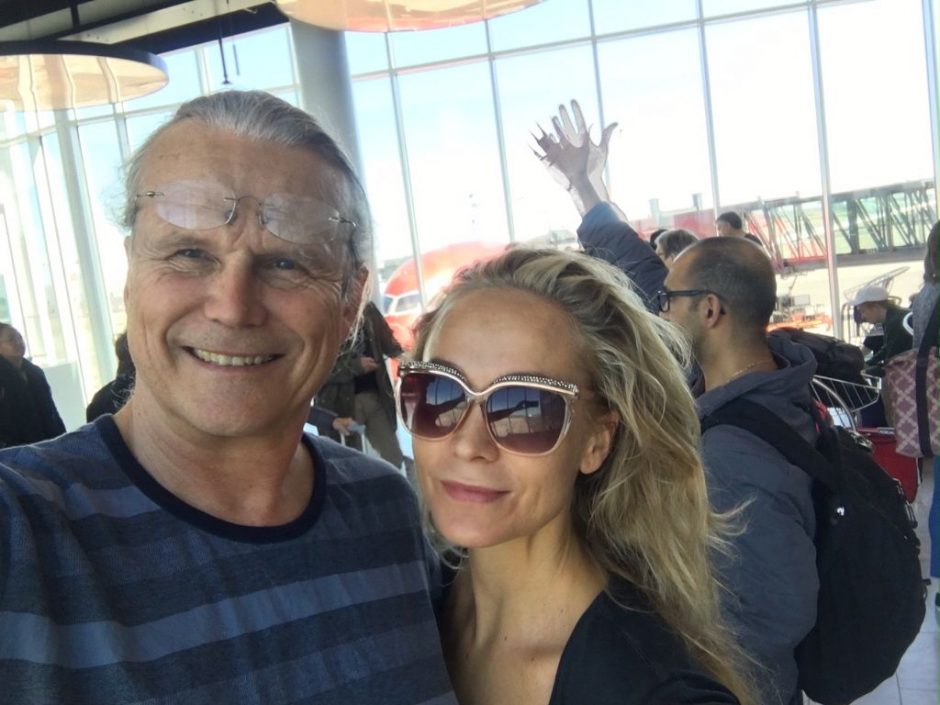 Hi guys,
I'm back in New Mexico for a family reunion. Yeah, I have siblings here and used to live here myself when I was in Junior High.
The pic above is of my dad and I ready for take off CPH – ABQ…
Currently, I'm sitting in the shade, sipping tea and eating cookies at The Santa Fe Institute reminiscing on when we first moved here.
The American Adventure Part One

The fall of 1988 became a complete game changer for me. My father was invited to work at Los Alamos National Laboratory and after some back and forth my mother agreed and I went on what would be my first of many American adventures. English was not my first language and coming from a rather free and alternative upbringing and having to fit into a very religious and restricted school was a slap in the face for me.
In Los Alamos Middle School we were not allowed to wear shorts because it had sexual connotations. (Hello! I grew up in commune where people walked around naked). But I didn't have an urge to rebel. I went with this whole new 'super brain science children meet religious conservatism' and tried to fit in. I won the basketball one-on-one tournament, made unity choir, won the Los Alamos Middle School Hawk Award and did nothing but homework, sports and riding my horse for 6 months straight. Over achieving much…?
New Mexico is not known for being Ivy league. On the contrary the level of proper school education is lacking many places. But Oppenheimer's Los Alamos was a different animal. It still is. A tiny hidden satellite city created for atomic bomb research during WW2 in the most beautiful environment and in a very spiritual State. My favorite State in the U.S.
My time there was made out of mixed emotions. I missed my mother in Denmark like crazy. (Remember, my mother and father were never married. My father married a German fine artist and the three of us made the move). I missed my friends and it seemed everything I did or said was completely upside down in my school. It was hard for me to fit in. I was a complete outsider. I got asked out on a date a few times and had no clue what that meant. I couldn't grasp the fact that you couldn't go to a party or a dance with your girlfriends alone. Apparently it was law that a girl had to have a date (a boy) on her arm to go. I was 13 and was just starting to grow boobs, pimples and missed someone to confide in.
Sitting here at the Santa Fe Institute where my father still works as a external professor, I'm happy my mother allowed me to make the experiences at a young age. It has huge benefits and I feel a particular love and sense of belonging here in this enchanted state of New Mexico. However, I still don't have a clue when it comes to the opposite sex and I'm still an outsider. So I guess some things never change 😉
Follow me on Instagram for daily updates from my meanderings!
xoxo KK