Posted:
May 31st, 2010 |
Author:
Kristina Korsholm
|
Filed under:
Uncategorized
|
Tags:
NIcaragua
,
Pool Party
,
Willoughby's Camera Emporium
|
No Comments »
.. But first she needs to attend a fabulous pool party..
And she needs to bring her friends, dress like it's Ibiza or St. Tropez, get a Sunday-Funday type of buzz on and then go home to pack before she jets off to far away shores.
I'm off to Nicaragua tonight for a week. I booked a modeling gig that shoots down there, but we are not going to be shooting every day so there will be plenty of time to do sight seeing, read the 2 new scripts that I just got and shoot my own pictures. I got this new fish eye objective from Willoughby's Camera Emporium in NYC that I'm going to test out down there. I always buy my camera equipment at Willoughby's simply because they get me the best deals and I love them.
And it's probably going to rain cats and dogs down there too since the rain season just set in. But I think tropical rain is sexy as hell, besides, the sun is out every day in LA so I'll be fine…
I'm wearing a tunic from one of my trips to India, gold belt from my grandmother, gold hot pants from Dolce&Gabbana, shades from Versace, bangles are either my grandmothers or vintage, leopard sandals from Steve Madden and Purse from Chanel.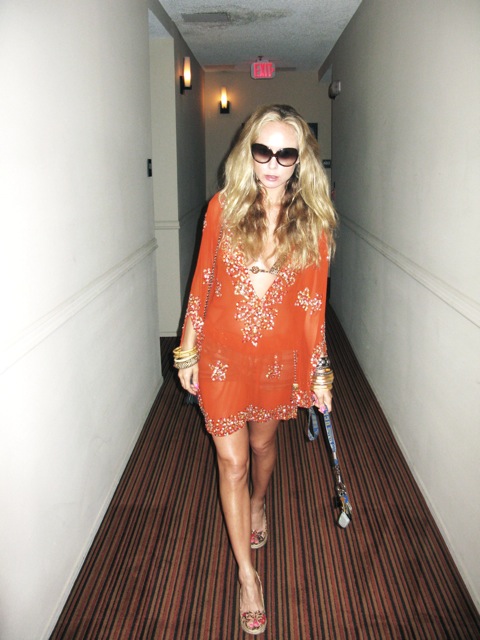 leaving the house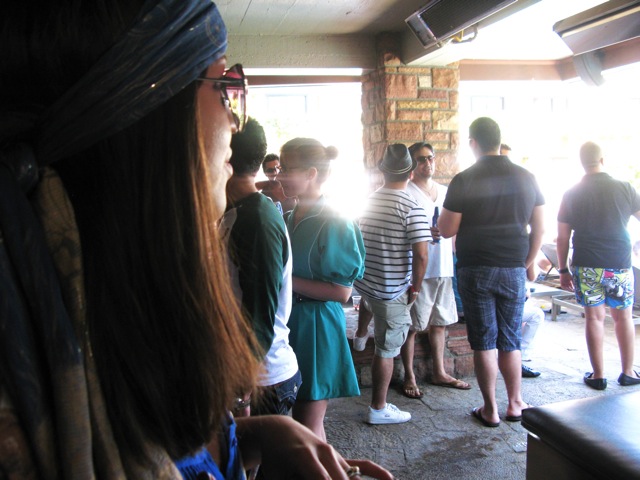 at the bar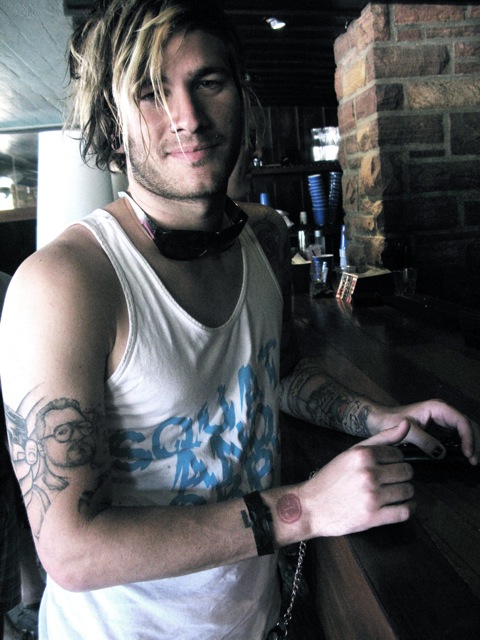 tattoos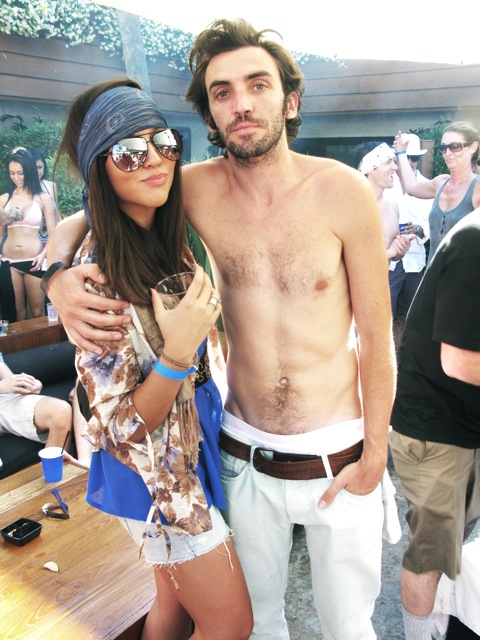 Tanya & Daniel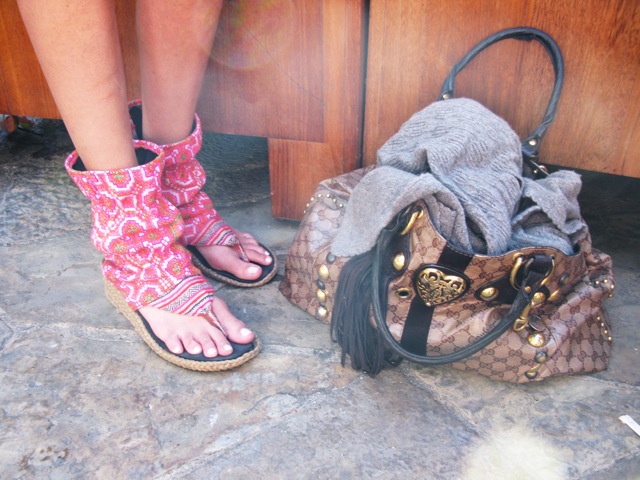 Love the sandals!
hey! I'm a rocker!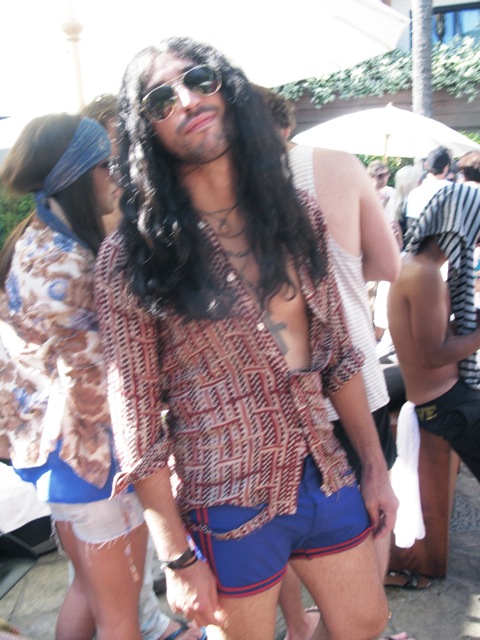 …and I wear really tight shorts…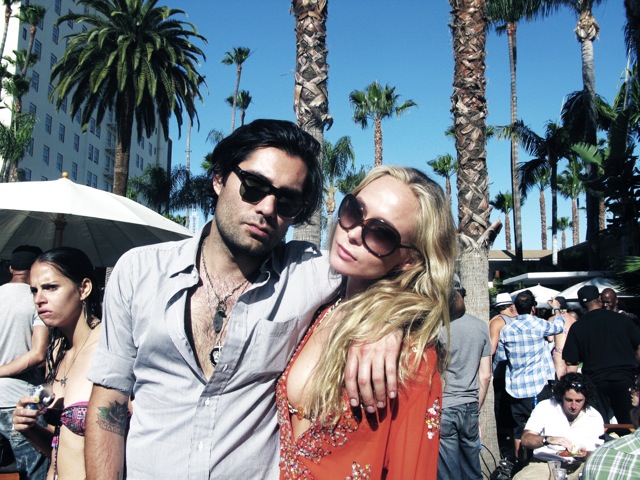 ---